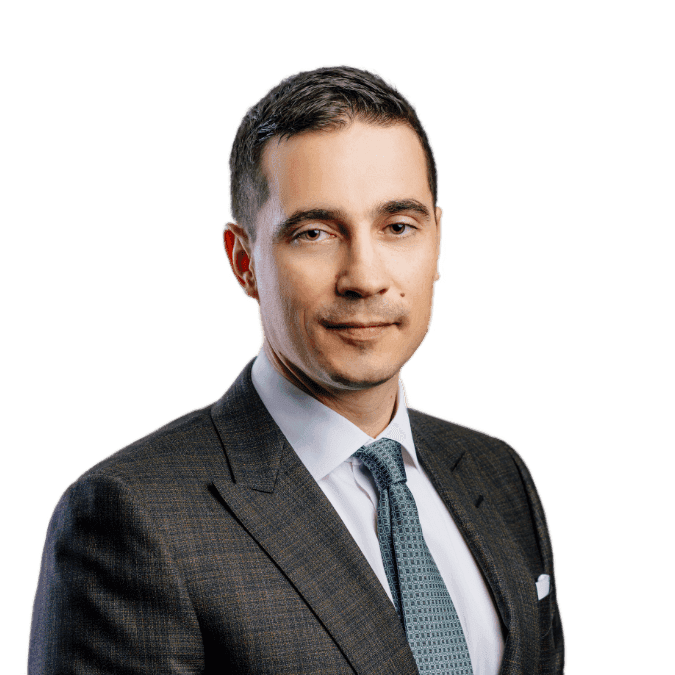 Jan
Sibinčič
Managing partner
Sibinčič Križanec Novak
Ljubljana, Slovenia
Jan is a managing partner at Sibinčič Križanec Novak Law firm and the head of the corporate and M&A department. Over the years, Jan has advised a multitude of international clients on various forms of general corporate matters, M&A transactions, restructurings, and insolvency proceedings. The portfolio of transactions recently led by Jan includes privatizations, private acquisitions, joint ventures, and restructurings.
Jan is recognized as a leader in her field by leading professional review publications.
He frequently publishes articles in the business press and holds lectures in the field of Corporate law and Taxation.
Jan is fluent in Slovenian, English, Croatian and Serbian.
Education
University of Ljubljana, Faculty of Law
IEDC business school
Admissions
Slovenian Bar Association
Chamber of Insolvency Administrators of Slovenia
Awards
"Jan Sibinčič, who handles our biggest transactions and most complex matters, is recommended. As he has been with us since the beginning, we feel as if he is an internal team member; it is always a pleasure working with. " The Legal 500
"Jan Sibinčič is an excellent all-round lawyer, with great understanding of our business and a great team leader. He has in-depth and up-to-date knowledge of corporate matters and taxes. " The Legal 500
"Excellent, very high competence and wide range." IFLR 1000
"He handles all of our most complex matters with passion and thoroughness and is extremely responsive. He is capable of leading a vast number of different lawyers and has great negotiations skills." IFLR 1000
"Full commitment, focused, client oriented and sector expertise." IFLR 1000
"He has amazing negotiation skills and a lot of patience when it comes to dealing with complex negotiations." IFLR 1000
"He is extremely responsive and knows our company in detail. He gives us confidence and thinks outside the box. His knowledge of corporate, financial and tax law and ability to connect everything into an optimal solution is simply amazing. We consider him as a part of our core management team and always consider his opinion before acting." IFLR 1000
"Jan is a good lawyer who provides very good and solid advice to clients." IFLR 1000
Jan Sibinčič of Sibinčič Križanec advises clients on M&A transactions, exits and corporate restructuring, acting for shareholders and corporates alike. Sources laud his pragmatic approach, with one client adding: "He is always reachable and provides effective and customised solutions." Chambers & Partners
Languages
Slovenian, English, Serbian, and Croatian