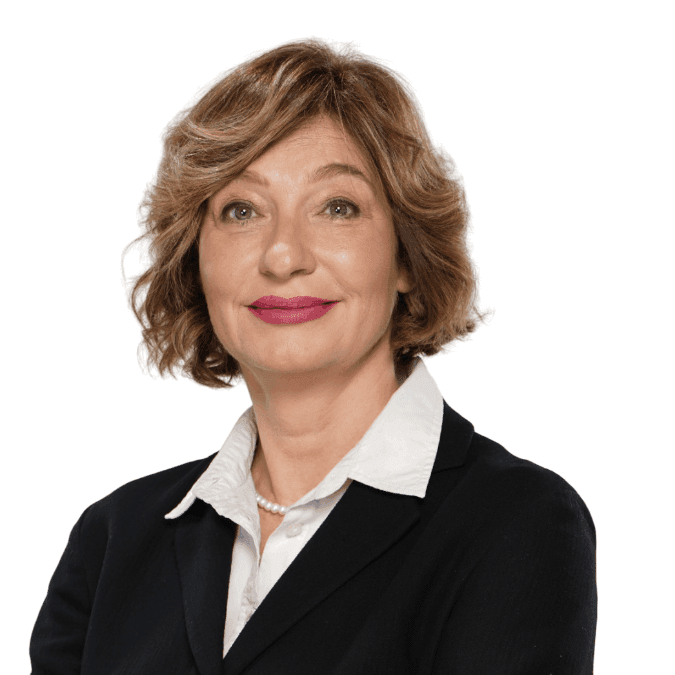 Dragana
Stanojević
Senior Advisor
SOG Law Firm
Belgrade, Serbia
Dragana is a Senior Advisor at SOG law firm. She has over 20 years of professional experience leading initiatives aimed at improving the local economic and regulatory framework essential for economic growth. She has extensive experience in commercial law practice, regulatory and economic reforms, good governance – strengthening capacity, accountability and transparency of GoS agencies, commercial courts reform, and strengthening of the SME sector.
She has worked both for private and public sectors and international organizations, with 18 years of experience in policy advisory, public-private dialogue, and capacity building for governmental bodies and SMEs sector, including 12 years of experience assisting the GoS on the path to EU accession. She is an effective business advocate focused on reducing red tape, introducing e-governance and digital, nurturing public-private dialogue, and removing barriers to doing business in Serbia.
Dragana led the USAID Cooperation for Growth Project and led and co-led USAID Business Enabling Project, and USAID Bankruptcy and Enforcement Strengthening Project. She chaired complex regulatory reforms, such as inspections, construction permitting, labour, bankruptcy and enforcement, real estate valuation, and factoring. Dragana and her team worked with both public and private sectors on the strengthening of e-governance, e-trade, and digital financing in Serbia, thus improving the conditions for broad-based economic growth through improvements in the Serbian business enabling environment and SMEs access to finance She has served as a liaison between USAID and Serbian institutions, and successfully facilitated public-private dialogue. She managed and led teams of up to 25 Project staff members and is an experienced team leader and project manager.
Dragana brings substantial consensus building and coordination skills to a multi-stakeholder environment that includes government representatives, the media, business and professional associations, the private sector, the diplomatic community, NGOs, and international financial and donor organizations.
Education
University of Belgrade, Faculty of Law
Admissions
Bankruptcy Administrator License
Languages
Serbian, English, and French